American Christian Songwriter's Association
Songs Never Written ... Bless No One!
Our songwriter community is very important to the development and growth of the American Christian Songwriters Association and our members.  Here you can get to know other writers, have great Christian fellowship with people from other parts of the country, and get some valuable feedback on your own music. We hope you'll like what you see and decide to become a member and attend chapter meetings in your area or form a new chapter where you live.
Read more →
Our association members from around the country would like you to hear their music. Scroll through this member directory and find some music you like, then reach out and let someone know that their music blessed you in some way. The American Christian Songwriters Association represents all genres of Christian music and supports songwriters from when they write their first song to recording and packaging their music for the very first time.
Read more →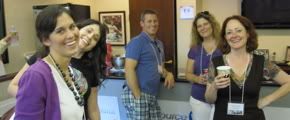 American CSA wants to get its members heard, so we support our very own 24/7 commercial-free streaming channel on the live365 platform.
Read more →
Launch American CSA Radio →